The mission of Sojourner House is to provide culturally sensitive support, advocacy, safety and respect for victims of domestic abuse and to effect systems change.
Vision Statement: Sojourner House envisions a world where everyone lives their life free from domestic abuse.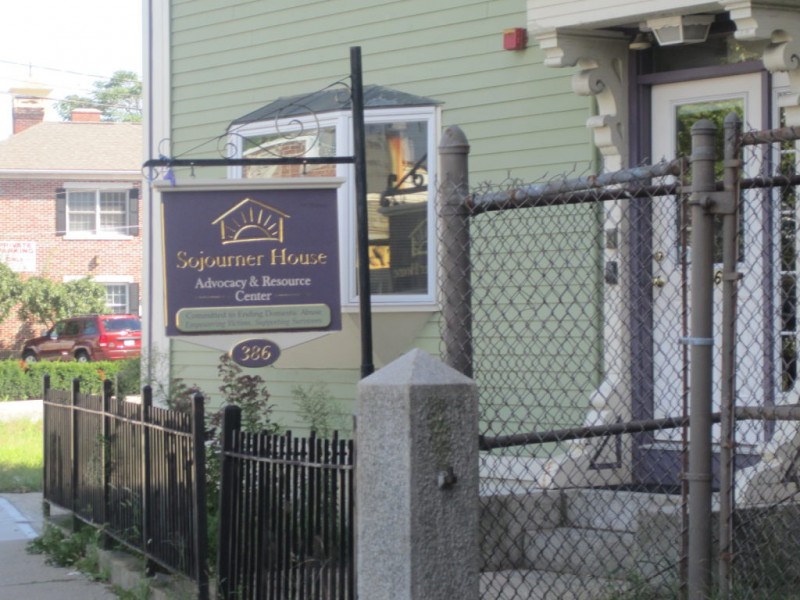 On November 16th, the Women's Center( located in the lower level of Donovan Dining- right before the Unity Center) sponsored a Domestic Violence Workshop with Sojourner House of Rhode Island. Gloria Greenfield, the manager of community workshops within Sojourner House presented a seminar on Dating Violence and Sexual Assault Prevention.
Initially, she asked us to define dating violence. Her definition covered all the bases that some people often overlook.
"A pattern of physical, sexual, verbal, emotional abusive behavior in a relationship. As the pattern continues, the abuser uses emotional manipulation and/or physical domination to gain control and power over his or her partner".
Once we covered the definition, she talked about physical, sexual, verbal, and emotional abuse. As she began to talk about verbal abuse, I began to think about a certain person in my life. Her husband has a tendency to embarrass her in front of people just to attention.When she is with her family, he calls close to 10 times to tell her minor things that could have been said at a later time. Everything she does has to be approved by him. If not, there is an argument.
Ms. Greenfield also taught us how to approach someone we believe to be in an abusive relationship. We must not allow our emotions to take over the situation. Instead we should do the following
Listen.
Validate his/her feelings & strength.
Help friend devise a safety plan.
Emphasize that it is not friend's fault.
Give suggestions but do not tell friend what to do. Support them in making their own decision, no matter what they decides.
Provide resource information.
Protect their right to confidentiality; it is their choice to tell others or not.
Do not confront the abuser. The abuse may get worse or you may be in danger yourself.
We all think and believe different things. One person's situation may not be another person's situation. It may be easy for a woman or man with one child to leave their abuser but it may be difficult for a woman or man with four children, no family, and no money to leave their abuser. We must remember these things before we say,"Why don't you just leave?".